Frozen Bay Pineapple Sour
Signature OLD BAY® flavor with sweet pineapple and tart lemon; tastes like pure liquid sunshine!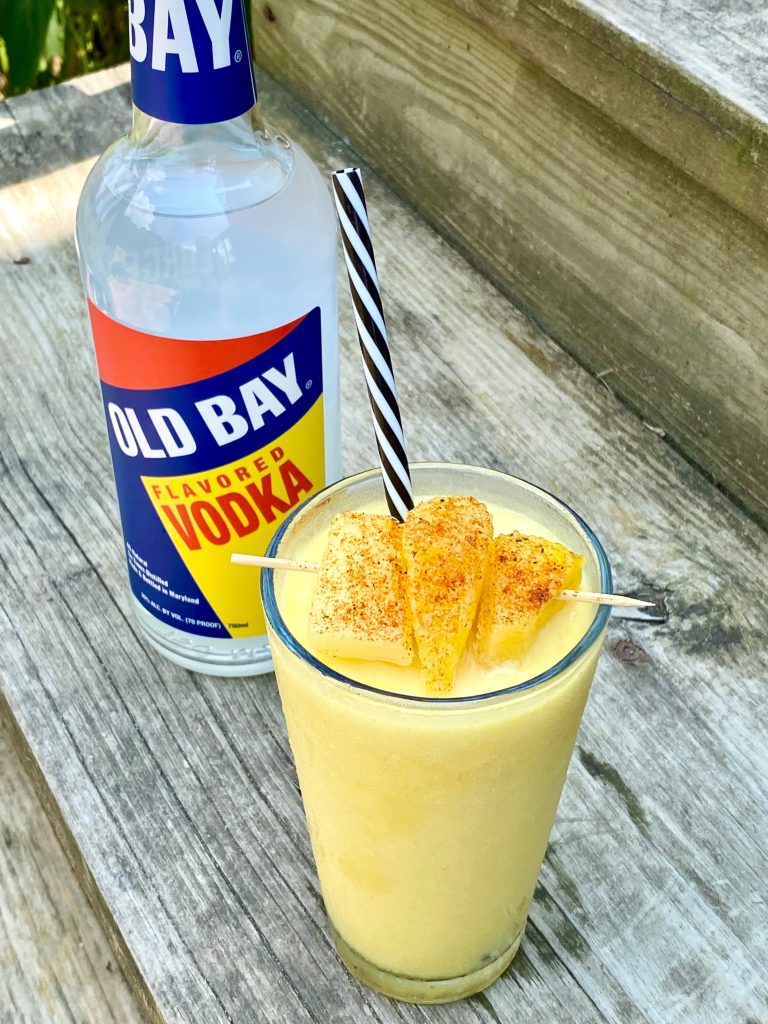 Ingredients
1 1/2 ounces OLD BAY® VODKA
1 1/2 cups frozen pineapple
1 1/2 oz George's® Sweet and Sour mix
1/2 ounce fresh squeezed lemon
Pineapple chunks for garnish
Prep Time: 5 minutes

Makes 1 serving.
Combine OBV, frozen pineapple, sweet and sour mix, and fresh lemon into a blender.

Blend until smooth. Pour into a glass and garnish with pineapple chunks.