Red, White and BAY Cocktail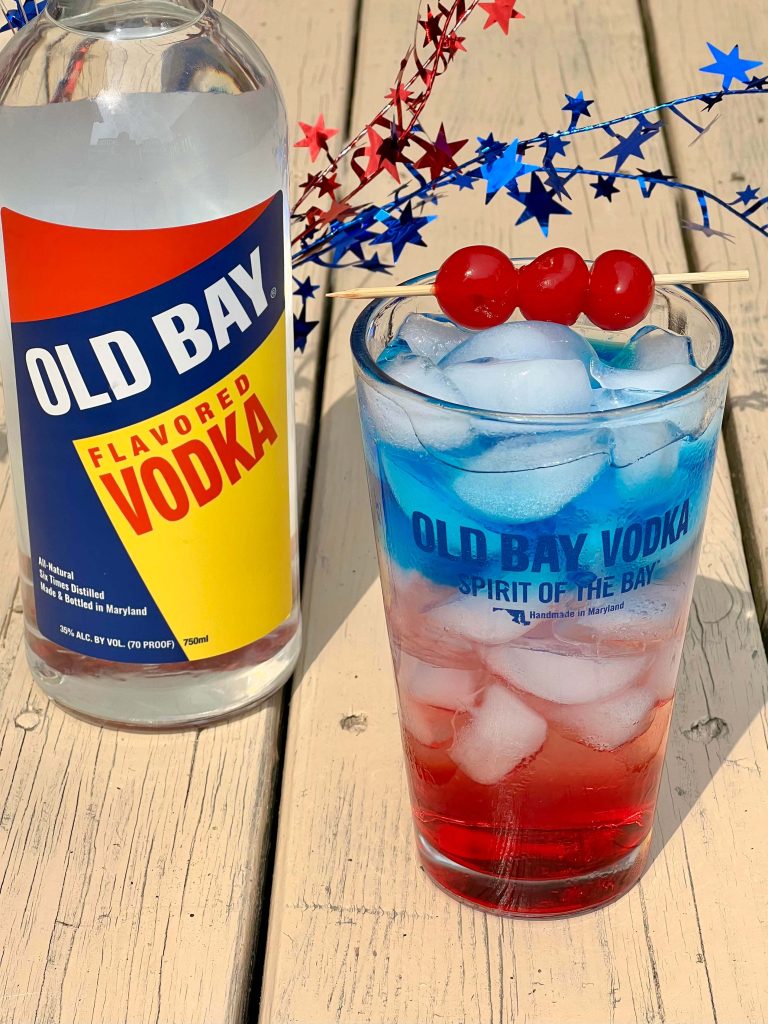 Ingredients
2 ounces Grenadine
6 ounces Lemonade
3 ounces OLD BAY®️ VODKA
2 ounces Blue Curacao
Pour 1 ounce of grenadine into each glass then fill with ice. This creates the red layer.

Mix together the lemonade and OLD BAY® VODKA with in a cocktail shaker and very slowly pour the lemonade into each glass to create the white layer.

Hold an upside down spoon over the glass and very SLOWLY pour blue curacao over to create the blue layer. Serve immediately.